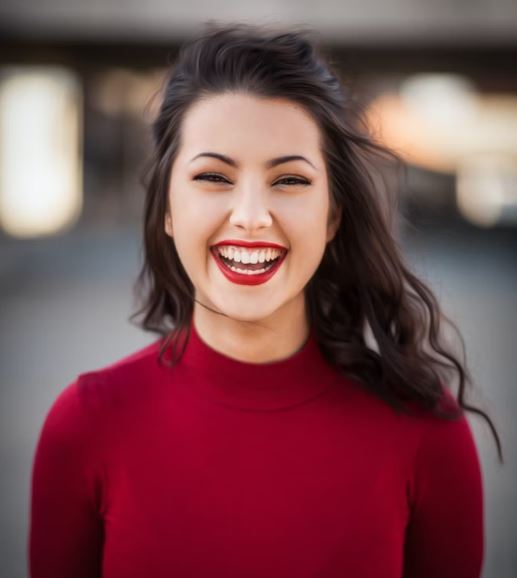 If you want whiter or straighter teeth or to cover up blemishes, dental veneers are one of the most versatile cosmetic dentistry treatments. These thin coverings can replace the visible part of your teeth to show the smile you want.
If you're considering dental veneers, one of the first things you'll likely want to know is how much veneers cost. If you book a consultation at Robina Town Dental, our Gold Coast dentists can explain what costs are involved and the payment plans we offer.
We can only provide an accurate price for veneers after we have assessed your teeth and suitability for treatment, but in general you can expect to pay between:
$350–$500 for composite veneers
$1200–$1600 for porcelain veneers
What can veneers do?
Veneers have their limitations, but they have wide-ranging uses as a cosmetic dental treatment. Veneers can be bonded or built up on teeth to cover up many types of undesirable features, including:
Stains or discolouration that may not be removed through teeth whitening
Chips or cracks in teeth that don't cause sensitivity
Crooked or misshapen teeth or spaces between teeth as an alternative to orthodontics
Your dentist will let you know whether you're a candidate for veneers when they examine your teeth. You may not be suitable if:
you have gum disease or poor oral health that may cause veneers to fail
you grind or clench your teeth (bruxism), which can damage veneers
your teeth don't have enough enamel to support veneers
your teeth require more correction than veneers can achieve
If you're not eligible for veneers, or the treatment is out of your price range, your dentist can discuss other options for making the changes you want to your smile.
What affects the cost of veneers?
Your dentist needs to assess your mouth and prepare your treatment plan before they can give you an accurate quote for your veneers cost, as this depends on a number of variables. These can include:
The type of veneers you choose (porcelain, composite or other options)
How many veneers you need
Whether you're having full or partial veneers
Which teeth are being treated (veneers for more visible teeth can cost more)
Where you live (average dental costs vary across Australia)
What are my veneer options?
The main factor that affects veneer cost is the material they are made from. Your dentist will explain the pros and cons of porcelain veneers vs composite veneers and other options so you can decide what's best for your needs and your budget.
Porcelain veneers (from $1,350 per veneer)
Porcelain or ceramic veneers are the closest match to natural tooth enamel, as they have similar translucence and reflectivity. Your custom veneers are fabricated based on digital impressions or moulds of your teeth and then bonded into place using dental cement.
Conventional veneers are made by technicians in a dental laboratory before being sent to your dentist. At Robina Town Dental, we can also offer CEREC veneers that allow our dentists to make your veneers on the same day, avoiding the waiting time and reducing the number of appointments.
Porcelain veneers cost more than composite veneers, but aside from their improved aesthetics, they are also more robust and can be expected to last for twice as long before needing replacement. They are also more resistant to damage and stains than composite, though still need good care.
Composite veneers (from $450 per veneer)
Composite veneers are made from a composite resin of plastic and glass, similar to that used for white fillings. Unlike porcelain veneers, which are made outside the mouth, composite resin veneers are built up directly on the tooth itself and hardened using a high-intensity light.
Composite veneers cost less than porcelain, but they do have some drawbacks. Composite resin looks duller than porcelain and is less resistant to stains and damage. However, unlike porcelain, a damaged veneer may sometimes be repaired rather than needing to be replaced.
Other options
Composite and porcelain veneers are the most common options, but other types of veneers include:
Zirconia veneers, which can be a costlier option than porcelain
Instant veneers, available in stock styles and shapes rather than custom made
Removable veneers (snap on smiles) that can be removed when eating and cleaning your teeth
Are veneers worth the cost?
Veneers aren't cheap, especially if you're having a number of teeth treated. They have a number of advantages over the alternatives, but also possible drawbacks. Having a balanced overview of the pros and cons will allow you to make a fully informed decision about whether veneers are right for you.
Pros of veneers
Versatile treatment – veneers can correct a wide range of cosmetic issues with teeth – including stains from food and drink, smoking or other discolouration as well as minor chips, cracks, gaps or misalignment – so you may not need multiple treatments
Instant results – once your veneers are fitted or built up in your mouth, you'll have your new smile straight away, avoiding the waiting time of other treatments such as home teeth whitening or orthodontics
Natural appearance – porcelain veneers can look just like natural tooth enamel, while composite veneers can be a good match for less prominent teeth
Long lasting – veneers can last for a number of years with good care, whereas some cosmetic treatments such as teeth whitening need to be topped up or redone more frequently
Cons of veneers
You may not be suitable – veneers can't treat more complex issues and may not be an option if you have thin teeth, poor oral health or grind your teeth
May require permanent alteration – your dentist may need to remove a thin layer of enamel so that your veneers can fit properly and won't protrude. This is more common with porcelain veneers, but may not always be necessary.
May cause sensitivity – if enamel is removed, this can sometimes cause the tooth to feel more sensitive to temperature. This may only be temporary until the veneer has bonded.
Cost – veneers cost more than the alternatives, so it's down to the individual to decide whether they are worth the price
Are veneer costs covered by insurance?
As an elective cosmetic treatment, veneers are not covered by most health funds, but some types of dental insurance may cover part of the treatment cost. Check with your provider to find out what you may be eligible to claim.
Can I get help with veneer costs?
We know that not everyone has the means to pay for their treatment upfront, or wants to delay treatment until they can.
At Robina Town Dental, we work with trusted finance providers to offer flexible payment plans that can break down your treatment cost into a series of interest-free instalments. We can also help you to access superannuation funds through SuperCare. Contact us for more details.
How long do veneers last for?
Veneers can be a long-term investment when you take good care of your veneers and your oral health.
Porcelain veneers can last for 7 to 15 years on average, or even longer, but it's still important to take good care of the underlying teeth and gums.
Composite veneers can last for 4 to 8 years on average, though they may need to be replaced sooner if they are damaged by hard foods or stained.
What are the alternatives to veneers?
Veneers are not the only option for modifying your smile. Your dentist will explain all of your options, including their approximate costs, so you can decide whether veneers or another treatment is right for you.
Bonding
Dental bonding using composite resin can be an alternative to full composite veneers if you only need to cover up minor chips, cracks or other problematic areas of teeth.
Crowns
Porcelain crowns or combinations of porcelain and metal can be an alternative to veneers if a tooth needs more extensive repair or modification. Crowns require more preparation of the tooth, but they also offer more protection.
Teeth whitening
Teeth whitening using bleaching gels is a cheaper alternative to veneers for covering stained or discoloured teeth, but the treatment is more limited.
The effects of whitening fade over time and can require regular top-ups to maintain your smile. Whitening gels are also less effective at treating intrinsic discolouration of teeth, such as that resulting from trauma or medication side effects.
Teeth straightening
Veneers may be an option for minor teeth straightening, but for more extensive orthodontic issues, your dentist may recommend traditional braces or an alternative such as clear aligners.
Orthodontics can be a long-term treatment – taking from 6 months to several years on average – though some corrections and treatments may be completed in a shorter time.
Book a consultation for veneers on the Gold Coast
If you want to know more about veneers or other cosmetic dentistry options we offer at Robina Town Dental, book a consultation with our Gold Coast dentists. Call 07 5575 9100 or book online and we'll get back to you to confirm your appointment.
We are conveniently located in Robina Town Shopping Centre and we welcome patients from all nearby suburbs including Burleigh Heads, Mudgeeraba, Miami, Varsity Lakes, Burleigh Waters, Merrimac, Mermaid Waters, Worongary, Clear Island Waters and more.
References
Healthdirect. Veneers [Online] 2020 [Accessed July 2022] Available from: https://www.healthdirect.gov.au/veneers