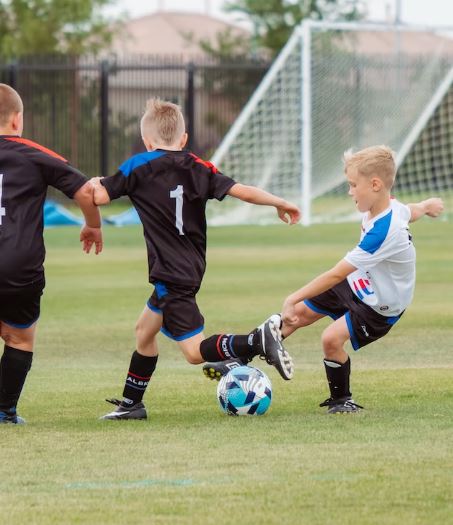 Losing a tooth in an accident can be shocking, but staying calm and knowing what steps to take can lower the risk of further injury or infection.
If the tooth is still intact, and you can see an emergency dentist within the hour, there's even a chance that it could be successfully reimplanted in your gum.
A knocked-out tooth is a dental emergency that can't wait. At Robina Town Dental, we try to keep appointments open for urgent patients, or we may refer you to another trusted practice.
Call us on 07 5575 9100 or text 0413 062 026 so our emergency dentists can advise you about what to do or book you in for a same day appointment at our Gold Coast dental clinic.
Can a tooth be put back in?
Not all teeth are suitable for reinsertion. Your dentist may be able to save a tooth and embed it successfully back into your gum if:
the tooth is still intact
you follow the care instructions below
you can see your dentist within an hour (the sooner, the higher the chance of success)
Whether or not your tooth can be saved, call an emergency dentist for guidance and to book an appointment so they can inspect your mouth and provide any treatments needed.
How to care for a knocked out tooth
If your tooth is knocked out in a sporting injury, motor vehicle accident, from a fall or other accident, you should first stop any bleeding by putting pressure on the wound with a clean cloth or gauze, then try to locate the tooth and inspect its condition.
If an adult tooth is still intact, you can try to save it by taking the following steps:
Pick it up by the crown (the visible part of the tooth in the mouth), not touching the sensitive roots
Clean off any dirt using milk or saliva, or by rinsing in water for less than 10 seconds
Gently put it back in your gum and bite down on a clean cloth to hold it in place
If the tooth doesn't fit or feels painful, place it in a container or plastic wrap and coat it in milk or saliva to keep it moist (not in water)
Visit the dentist as soon as possible
Can a baby tooth be saved?
Only secondary (adult) teeth should be reimplanted. If a child loses a primary (baby) tooth, you should not try to place it back in the gum. Doing so could damage the permanent tooth growing underneath or affect the development of the surrounding teeth and gum.
It's still important to see a children's dentist right away to have your child's mouth checked and discuss any treatments. Dentists may recommend an oral appliance to maintain space in their jaw and prevent the surrounding teeth from leaning into the gap, which could cause orthodontic issues later.
Pain relief
If your mouth feels painful after losing a tooth, this may be treated by taking over-the-counter pain relief medication, following the instructions on the packaging or your dentist's advice. Applying an ice pack or cold compress at regular intervals may also help to relieve pain and swelling.
Visiting an emergency dentist
When you make an emergency appointment at our Gold Coast dental clinic, we'll make preparations for your visit so our dentists can treat you as soon as possible.
After checking the injured site using an x-ray and providing any pain relief needed, your dentist will attempt to reattach your tooth or discuss treatments to restore your smile.
If the tooth is already in your gum, your dentist will check that it's in the right position and make any adjustments needed. If you've brought the tooth in a container, they will try to put it back into place.
Your dentist will then attach temporary splints to hold the tooth in place while it re-bonds with the jawbone. They will arrange a follow-up appointment to check your progress and remove the splints, usually after 2 weeks.
Why should you replace a knocked out tooth?
You may decide not to have a missing tooth replaced, but gaps in your smile can be more than a cosmetic issue. Teeth serve many important roles, and missing teeth may affect:
Eating and nutrition – losing teeth may affect your ability to bite, chew or grind food properly. This could make it harder to eat certain foods, which could mean missing out on vital nutrients or lead to digestive problems if food isn't chewed enough before swallowing.
Supporting other teeth – without support on one side, the teeth next to a gap may shift over time and become crooked. This could make your teeth harder to clean and increase your oral health risks or could lead to other issues, such as teeth grinding or TMJ dysfunction.
Supporting your jaw – teeth roots also support the jaw beneath, stimulating new bone growth. Losing a tooth can cause the surrounding jaw bone to shrink, which may lead to a sunken appearance in the face.
Tooth replacement options
If your tooth can't be reattached, your dentist will recommend filling the gap with a replacement tooth once your gum has healed, to minimise the long-term problems of tooth loss.
Depending on your preferences and your price range, they may discuss options including a dental implant, dental bridge or partial denture, all of which have their pros and cons for different patients.
Dental implant
A dental implant is a titanium post that's implanted in the jaw, where it serves as a replacement for the missing tooth root. The implant is covered by a crown, bridge or removable denture that looks and functions like a natural tooth.
A dental implant is the only tooth replacement that supports the jaw to prevent bone loss. Being supported by the jaw can also make implants feel more stable and natural than a bridge or denture attached to neighbouring teeth.
On the downside, dental implants cost more than the alternatives and involve minor surgery. However, the implant procedure has a very high success rate when it's performed by an experienced dentist, and implants will normally last a lifetime without having to be replaced.
Dental bridge
A dental bridge is a fixed alternative to a removable denture. Your dentist will take an impression of your mouth around the missing tooth and create a prosthetic tooth that 'bridges' the gap. These are attached to the neighbouring teeth for support using crowns or clasps.
Modern bridges are commonly made from porcelain or ceramic to combine a natural appearance with durability. These may be manufactured off-site in a dental laboratory and involve a waiting period, or your dental clinic may use CEREC technology to create your bridge and crowns on the same day.
Partial denture
A denture is another option for replacing one or more teeth. Modern dentures are made from acrylic and/and metal designed to blend in with your natural teeth and include a gum-coloured base. They rest on the gum and are supported by clasps or wings attached to the back of the teeth on either side.
Dentures can be the most affordable option for tooth replacement, but they are higher maintenance than a bridge and may need to be adjusted or replaced more often. You may also be advised to avoid hard or sticky foods that could damage or dislodge the denture.
What if I chip or break a tooth?
Any damage to teeth is serious, as exposing the inside of a tooth to bacteria could lead to infection without prompt treatment. If you've damaged a tooth, contact an emergency dentist for advice and to schedule a visit.
If you have any large fragments, follow the care instructions for a knocked-out tooth and your dentist may be able to rebuild the tooth, otherwise they will discuss treatments such as bonding, crowns or veneers to repair the tooth and restore your smile.
How to avoid dental injuries
You can't always avoid accidents, but you can take steps to protect your teeth or your children's teeth to lower your risk of serious injuries. Preventive care for teeth includes:
· Wearing a custom-fitted mouthguard during contact sports or other risky activities. Custom mouthguards can only be provided by dentists and offer more protection than mouthguards from stores.
Avoiding very hard foods that may damage teeth
Cutting down on sugar and acids in food and drink that can weaken teeth
Not crunching ice or chewing pens, fingernails or other objects
Not using your mouth to open packaging
Maintaining a good brushing and flossing routine
Seeing your dentist twice a year for a comprehensive check-up and hygiene treatments
Contact an emergency dentist in Robina, Gold Coast
Our dentists at Robina Town Dental have the training and experience needed to deal with knocked-out teeth and other dental emergencies at short notice.
Call our team on 07 5575 9100 if you need emergency advice or to book a same day appointment. You can also contact us for less urgent enquiries and we'll get back to you.
We are conveniently located in Robina Town Shopping Centre and we welcome patients from all nearby Gold Coast suburbs, including Burleigh Heads, Burleigh Waters, Clear Island Waters, Mermaid Waters, Merrimac, Miami, Mudgeeraba, Varsity Lakes and Worongary.
References
Better Health Channel. Dental injuries – tooth loss [Online] 2019 [Accessed August 2022] Available from: https://www.betterhealth.vic.gov.au/health/conditionsandtreatments/dental-injuries-tooth-loss