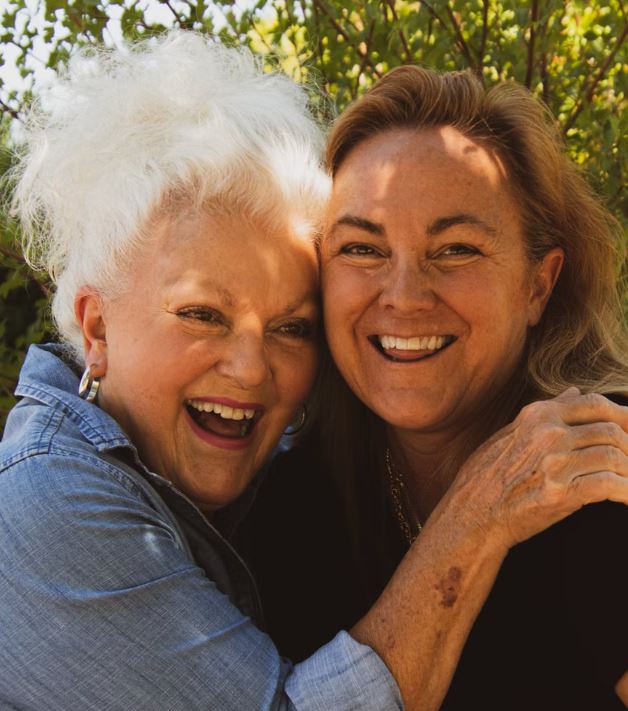 Thanks to greater awareness of oral hygiene, Aussies are now keeping more of their natural teeth into their senior years, but a lifetime of battling bacteria and wear and tear mean that missing teeth are more likely with age.
Whether you're missing a single tooth, several teeth or all of your teeth, dentures aren't the only option for restoring your smile. Your dentist can also discuss the pros and cons of dental implants for permanent replacement teeth that look and feel like natural teeth.
What are dental implants?
Dental implants are small metal posts made of surgical-grade titanium that are implanted in the jaw to replace a missing tooth root. Once the implant has fused with the jaw bone, a crown, bridge or abutments may be attached to support one or more prosthetic teeth.
Bonding with the jaw gives implants extra stability compared to alternatives such as a fixed bridge or dentures that only replace the tooth above the gums and rely on surrounding teeth or adhesives for support. This can result in replacement teeth that are stronger and feel more comfortable.
How many teeth can I replace?
Like dentures, implants can replace as many teeth as you need to. An implant may support a single replacement tooth or multiple implants can support several teeth or an entire arch of teeth.
Replacing individual teeth
An implant can fill the gap left by a missing tooth or a tooth that needs to be extracted because of decay, damage or other reasons. Replacing a tooth shortly after it has been lost will minimise deterioration of the jaw bone underneath.
Once an implant has been placed, your dentist can attach a permanent crown or an abutment for a removable denture. When it's created by a skilled dental prosthetist, your new tooth can be indistinguishable from your natural teeth.
Replacing multiple teeth
If you want to replace more than one tooth side by side, this may involve placing two or more implants to support a fixed bridge of prosthetic teeth or abutments for partial dentures. Your dentist will tell you how many implants are needed when they create your treatment plan.
Replacing all of your upper or lower teeth
If there are no teeth in your upper or lower jaw, or you're having problematic teeth removed and replaced, dental implants can support a complete bridge of replacement teeth as an alternative to full dentures.
Depending on the size and condition of your jaw bone, full teeth restoration with implants may be completed with eight or more implants per jaw, rather than having to place an implant for each individual tooth.
Implant-supported dentures
Implants can support a fixed bridge of teeth or removable dentures. Implants for dentures have abutments or a bar attached that dentures clip securely onto, holding them firmly in place and reducing soreness or irritation in your mouth.
If you already have full or partial dentures, but you don't like how they feel resting on your gums or the roof of your mouth, implants could be a more comfortable alternative. They also won't affect your sense of taste like dentures attached through suction.
Am I too old for dental implants?
There's no upper age limit to dental implants. As tooth loss is more likely with age, older people can be ideal candidates for implants. Your dentist will assess your suitability based on factors such as the condition of your jaw, your oral health and your medical history.
Jaw density
Like other bones, the jaw can lose density with age, which can lead to it shrinking. This is more likely if you have had missing teeth for a number of years.
If your jaw is not large or dense enough for an implant, your dentist may discuss a bone grafting procedure to build it up with transplanted or artificial bone. For implants in the upper jaw, a sinus lift may sometimes be necessary to prevent the implant from entering the sinus cavity.
However, bone grafting may not be an option if you have certain health conditions, such as diseases that affect bone healing.
Oral health
Dental diseases such as gum disease can impair the bonding of implants with the jaw and make implants more likely to fail.
If you have gum disease or another oral health issue, your dentist will recommend treating this before an implant treatment begins. They may also advise you about improving your oral hygiene and lowering your risk factors for implant failure, such as quitting smoking or cutting down on sugar.
Medical conditions
The success of dental implant treatment may also be affected by certain health conditions or medications. This includes diseases that affect inflammation, such as diabetes and heart disease, and some treatments for anxiety or depression, gastroesophageal reflux disease (GERD) and rheumatoid arthritis.
Alternatives to dental implants
If you're not a candidate for dental implants, or you decide you'd prefer a different option, your dentist can discuss the pros and cons of partial dentures or a dental bridge for replacing individual or multiple teeth or full dentures for replacing a whole arch of teeth.
What are the pros and cons of dental implants for seniors?
Even if you are a candidate for dental implants, they're not always the right choice for everyone. Your dentist will make sure you know the benefits and possible downsides of the procedure compared to the alternatives so you can make a fully informed judgement.
Advantages of implants
Permanent tooth replacement
More comfortable and supportive than dentures
Stimulate new bone growth in the jaw to prevent deterioration
Don't affect your diet or lifestyle
Don't need special care
Disadvantages of implants
Not an option for all patients
Involve minor surgery with clinical risks
Waiting time for the jaw to heal
More expensive upfront
How are dental implants placed?
Placing dental implants involves minor surgery to open the gum and the jaw. Your dentist will plan the optimal position for each implant and may use a surgical guide to ensure accurate placement.
After an implant has been placed, a temporary crown or bridge may be attached while you allow time for the implant to fuse naturally with your jaw bone. This can take several months. Once the bonding is complete, your dentist can attach your final replacement teeth.
Local anaesthesia is used to numb pain during implant treatments. It's normal to experience some soreness or swelling for a few days, which can be managed with over-the-counter medication. Most people return to their normal routine the following day.
Are dental implants safe for the elderly?
Dental implant surgery is considered safe and has a high success rate when it's performed by qualified and experienced professionals, but it's still important to be aware of the possible complications. These can include:
infection of the implant site
nerve damage
sinus problems for upper implants
If you do experience any unexpected complications or side effects, don't delay to contact an emergency dentist.
How much do dental implants cost?
A common barrier to dental implants is their higher cost compared to a bridge or dentures. Although this is usually a one-time cost, as implants can last a lifetime once placed, whereas dentures and other prosthetics will usually need to be replaced after a number of years.
There is no set cost for dental implants in Australia, as this can vary depending on:
the number and type of implants
the quality of implants and materials
the experience of the dentist and prosthetist
additional services that may be needed, such as extractions, bone grafting or sedation
Our Gold Coast dentists can give you an accurate cost for dental implants after we have examined your mouth and developed your treatment plan. We can also tell you what financial support may be available so you can decide whether implants are right for you.
Are dental implants covered by Medicare?
Unfortunately, dental implant surgery is not subsidised by Medicare. You may be able to claim a rebate for some services involved in your treatment, such as anaesthesia.
Are implants covered by health insurance?
Depending on your insurer and level of cover, health funds may help to cover some of the associated costs of dental implant treatments, such as crowns, but they will not cover the majority of the cost.
Robina Town Dental is a Bupa Members First Provider, meaning we can offer extra benefits and on-the-spot claiming for eligible Bupa members on some dental services.
Can I get help with dental implant payments?
While dental implants can be expensive, payment plans could help to make the cost more manageable than settling your whole bill on the day. At Robina Town Dental, we offer flexible, interest-free payment plans that enable you to pay your dental implant cost in instalments to suit your circumstances.
Book a consultation for dental implants on the Gold Coast
Our experienced dentists at Robina Town Dental use advanced MGUIDE technology to provide safe and highly accurate dental implant procedures for patients of all ages.
If you want to know more about dental implants and other options for replacing teeth and restoring your smile, contact our friendly team today on 07 5575 9100 or book a consultation online.
Our Gold Coast dental clinic can be found in Robina Town Centre. We welcome patients from all nearby suburbs including Burleigh Heads, Burleigh Waters, Clear Island Waters, Mermaid Waters, Merrimac, Miami, Mudgeeraba, Varsity Lakes and Worongary.
References
Healthdirect. Dental implant procedure [Online] 2021 [Accessed June 2022] Available from: https://www.healthdirect.gov.au/dental-implant