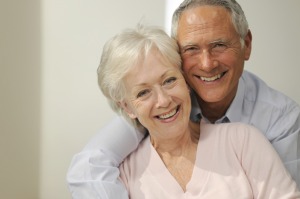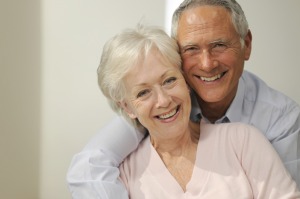 Dental implants are a key part of a number of cosmetic and structural treatments, and like any surgical procedure they require careful preparation and also comprehensive post-care for the best results.
Serving as the foundation for bridges, crowns and other prosthetics, implants are made from a surgical grade titanium to provide a stable and hygienic structure. They can either look like a small screw, or a cylinder with a cap on top.
Surgically fixed to the jaw, dental implants can only be inserted by a qualified dentist, who will also be able to advise you on aftercare and recovery.
Here we take a closer look at the procedure itself, as well as what to expect afterwards.
When Are Dental Implants Used?
If you are missing one or more teeth your dentist may suggest dental implants as a treatment option. Dental implants not only act as an artificial tooth root providing a foundation to attached crowns and bridges but they also fill the space which was left by the missing teeth which helps prevent tooth movement and bone loss. As they are placed directly in the jaw bone, dental implants are secure and durable.
As there are several options available, your dentist will be able to recommend which type of implant is right for your mouth.
What Does The Procedure Involve?
The procedure of placing a dental implant is split over multiple appointments. The first appointment will be a consultation with your dentist or periodontist who will review your medical history, take x-rays and take impressions of your teeth and gums to assist with the creation of your new tooth. They will also determine how much jawbone you have and if it is an adequate amount for dental implants.
Providing you have enough jawbone and your dentist confirms that you will be a suitable candidate for dental implants, you will return for a second appointment to have the titanium post placed. With the use of local anaesthetic, your dentist, oral surgeon or periodontist will make a small incision in the gum and jawbone and place the implant. Once complete you will need to wait five or six months for the implant to Osseo integrate (fuse with the jawbone). If your implant is in a visually prominent region, such as the front of the month, in some circumstances, a temporary tooth will be affixed for aesthetic purposes. Once complete, you will return for additional appointments where a permanent crown will be created and inserted into place.
What Should I Expect Post Surgery?
People react to dental treatments differently, but some patients are often able to resume their regular routine the following day. By following your dentist's instructions, you'll be able to help to healing process along significantly.
Directly after your implant is fixed, you may feel numbness from the anaesthesia for a few more hours, and it is a good idea to arrange a taxi or someone to drive you home. For the next 24 hours, aim to disturb the area as little as possible. Take it easy for the first day, as vigorous activity could result in additional swelling or bleeding.
Inflammation is to be expected after a surgical procedure, and may sometimes only come into full effect a day or two later. You can alleviate any discomfort by applying an ice pack to your cheek near the area.
Oral hygiene is of vital importance, especially after an invasive procedure. Smoking is not advised during the recovery period as it can interfere with healing, and you should be brushing twice a day and flossing at least once.
You'll also need to visit us regularly at Robina Town Dental during the healing process to ensure that your teeth and gums are responding well - this also enables your dentist to keep an eye out for any unlikely complications.
In general, dental implants are a highly successful procedure, but you'll need to care for them just like your natural teeth to defend against bacteria and plaque, as well as gum disease.
To find out more about dental implants and the recovery process, contact Robina Town Dental today.