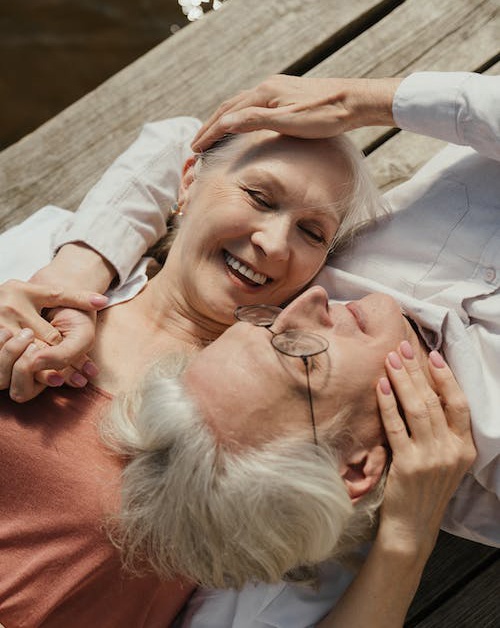 If you need to replace missing or damaged teeth, or you want more support for dentures, dental implants are the most stable and long-lasting option.
Dental implants have a high success rate when they are provided by qualified and experienced practitioners, but it's still important to know what the procedure involves, and what the possible complications can be, so you can decide whether implants are right for you.
What are dental implants?
A dental implant is a metal post, usually made of titanium, that is implanted in the jawbone to replace a natural tooth root. A crown, bridge or removable denture can be attached to an implant to replace the upper portion of the tooth or teeth in the mouth.
Titanium implants are extremely strong, lightweight and biocompatible, meaning they bond naturally with the jawbone. In most implant systems, new bone tissue grows around the implant, holding it securely in place, but some types of implants use different means of support.
The type of implants and procedure used can vary depending on whether you're having:
Single tooth implant
Multiple teeth implants
Full arch implants
Implant-retained dentures
Who can have dental implants?
Your dentist will determine whether you are eligible for dental implant treatment when they examine your mouth and jaw and your medical history. You will normally be a candidate for implants if:
your jaw is fully developed and has adequate bone structure
you have good oral health
you don't have a medical condition that affects bone healing
If you are not suitable for implants at present, you may become eligible after a procedure such as bone grafting to build up a small jaw or gum disease treatment to improve your oral health and lower the risk of implant failure and complications.
An undersized jaw may not be a barrier for certain types of implant treatments, such as full mouth implants or implant-supported dentures.
What is the dental implant process?
Placing dental implants is a complex procedure that involves minor surgery and can only be performed by a qualified and experienced dentist or oral surgeon. The procedure involves multiple stages and usually several visits over a number of months, though this can vary depending on the implant system used.
The standard dental implant procedure for replacing individual or multiple teeth involves five major stages.
Stage 1: Initial consultation
Your first appointment is a discussion with a dentist where you can learn more about dental implants and ask any questions you have. This can last up to 30 minutes and there is no obligation to continue with the treatment if you decide against it or if you're not suitable.
Stage 2: Diagnostic consultation
If you decide you want dental implants, your dentist will examine your mouth and jaw and take a series of diagnostic images and scans, including x-rays and 3D scans. These enable your dentist to determine whether you are suitable for implants and to plan your treatment for the best results and minimal risks.
Stage 3: Placing implants
Your dentist will schedule an appointment for your implant procedure. This involves making small incisions in your gum and placing the implant or implants in your jawbone.
The implant sites will be prepared to prevent infection and local anaesthesia will be used to numb your mouth so you don't feel pain during the implant procedure. Your dentist can discuss other dental sedation options if you are having multiple implants or you need some help to relax and feel calm.
Stage 4: Bonding with the jaw
Most dental implants need time to fuse with the jaw so bone can grow around the implant and hold it in place. This process can take anywhere from 2 to 9 months, depending on the placement of the implant and the quality of your jawbone.
Your dentist will usually fit a temporary replacement tooth or teeth that will be replaced with your final crown or bridge when bonding is complete.
Stage 5: Fitting replacement teeth
When your implant has fully bonded with your jaw, your dentist will take impressions of your mouth around the implant or implants and use these to design and manufacture your crown or bridge.
Your prosthetic teeth may be manufactured off-site in a dental laboratory or in-house, depending on their material. Once they are ready, your dentist will check their fit and appearance and make any adjustments needed before cementing them to the implant.
Full arch implant restoration
If you're having all of the teeth in your upper and/or lower jaw replaced, full arch implants are a more practical, less invasive and cost-effective alternative to standard implants. Rather than replacing teeth one by one, this procedure uses 8 or more implants to replace all of the teeth in your mouth.
These implants are positioned differently in the jaw to standard implants. This allows your replacement teeth to be fitted straight away and could mean you are a candidate for full arch implants even if you don't have the bone density to support standard implants.
Implant retained dentures
If your dentures sometimes feel uncomfortable or inconvenient, or you want to avoid these problems from the start, full or partial dentures can be attached to implants for a more secure foundation, rather than resting directly in your mouth.
The implants will normally be covered by healing caps for up to 2 weeks. After your gum has healed, these caps will be replaced by abutments that your dentures can be clipped onto securely.
Other procedures
If you need other treatments as preparation for implants, your dentist will explain what they involve and how long you will need to wait for your mouth to heal before your implant procedure can begin.
These additional procedures may include:
Extractions to remove badly damaged or decayed teeth
Bone grafting to build up a small or weak jaw
Sinus lift to increase the density of the upper jaw
Gum disease treatment
Recovery following the dental implant procedure
Post-operative care for dental implants can vary from case to case, and your dentist will advise you about how to improve your chance of a smooth recovery. Generally, it's recommended that you avoid strenuous activity and rest on the day of your implant surgery. Resting with your head raised can help the initial healing.
You may feel pain or discomfort in your mouth after local anaesthesia wears off. This can be eased using over-the-counter pain relief or applying a cold compress, along with anti-inflammatory medication to ease swelling. Your dentist may also prescribe antibiotics to prevent infection.
What are the risks of implant surgery?
Dental implants have a high success rate, but like any surgical procedure, dental implant surgery has possible risks. These are reduced when the procedure is performed a qualified and experienced practitioner using the latest equipment and technology, but can include
Infection
Damage to surrounding teeth, nerves or blood vessels
Sinus issues for upper jaw implants
Your dentist will make sure you are aware of these risks and explain the steps taken to minimise them before you consent to treatment. If you experience anything unusual during your recovery period, contact your dental clinic so they can discuss your symptoms or make an appointment with an emergency dentist.
Looking after your implants
Dental implants are very low maintenance, especially compared to dentures that need to be specially cleaned. The implants themselves can usually last a lifetime, while your replacement teeth can last a number of years depending on their material and the care you take.
Keeping up a good oral hygiene routine is generally all it takes to keep your replacement teeth in good condition and prevent implant failure. This includes:
Regular brushing and flossing to prevent plaque build-up and gum disease
Healthy diet, following your dentist's advice about avoiding foods that could damage you crown, bridge or dentures
Not smoking
Keeping up with your regular dental check-ups and hygiene treatments to lower your oral health risks
What are the alternatives to dental implants?
Dental implants have a number of advantages over other forms of tooth replacement, but they're not the best choice for everyone.
If you feel that implants are out of your price range, you're not eligible for treatment or there are other reasons you would prefer an alternative, your dentist will explain your options. These could include:
Dental bridge to replace one or more adjacent teeth. Bridges are supported by healthy teeth on either side, which may involve placing crowns over these teeth.
Partial dentures to replace one or more adjacent teeth. These removable dentures rest on the gum and are attached to healthy teeth on either side by clasps.
Full dentures to replace a whole arch of teeth. Upper dentures attach to the roof of the mouth by suction, while lower dentures rest on the gum. Adhesive can help dentures to attach more securely.
Find out more about dental implants in the Gold Coast
To learn more about dental implants and whether they might be right for you, call our team at Robina Town Dental to book an initial discussion with our experienced dentists.
Call us today on 07 5575 9100 or contact us and we'll get back to you. We welcome patients from all surrounding Gold Coast suburbs including Burleigh Heads, Mudgeeraba, Miami, Varsity Lakes, Burleigh Waters, Merrimac, Mermaid Waters, Worongary and Clear Island Waters.
References
Healthdirect. Dental implant procedure [Online] 2021 [Accessed January 2023] Available from: https://www.healthdirect.gov.au/dental-implant