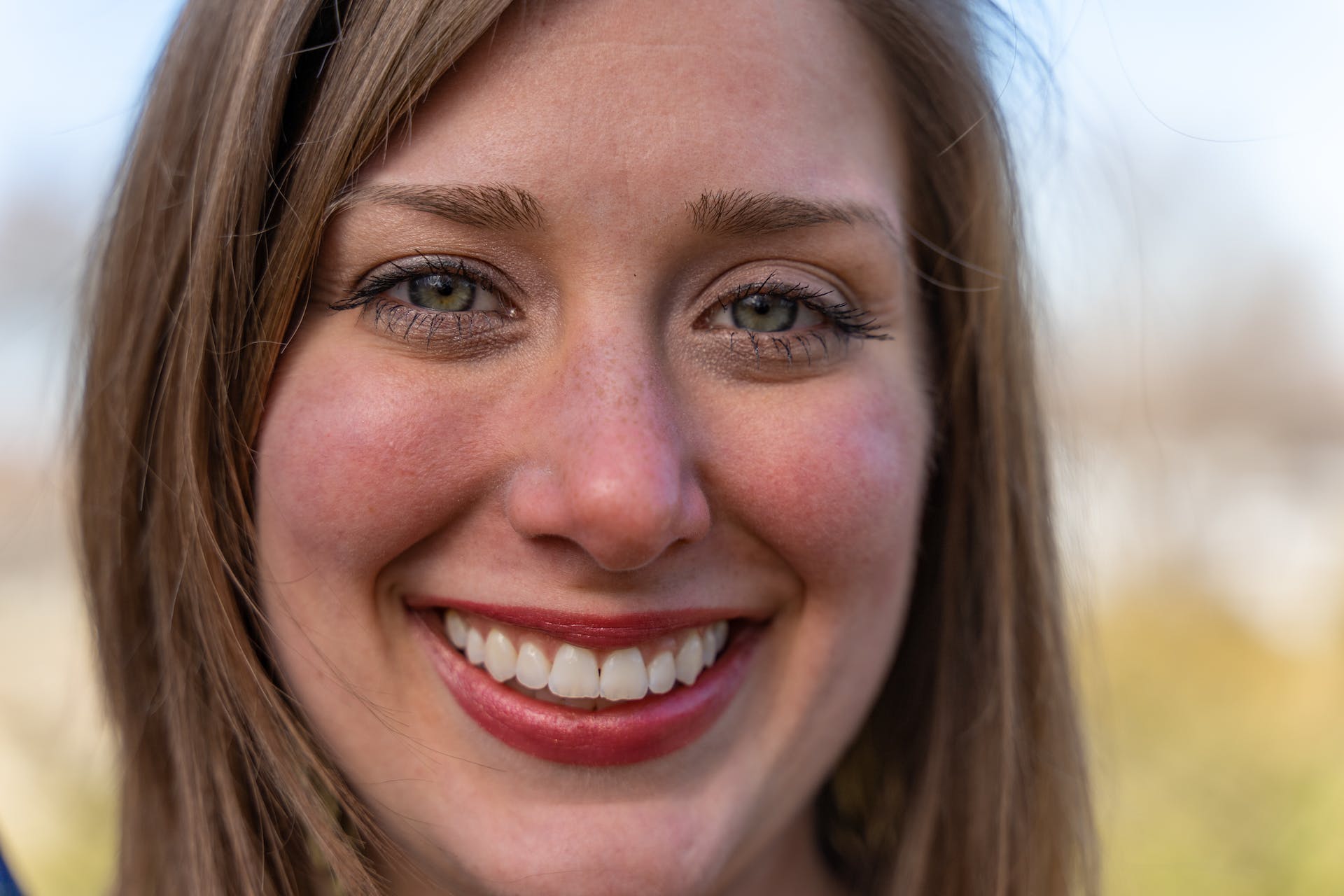 ---
Crooked and crowded teeth can impact on your appearance and confidence, but they can also have serious effects on oral health and overall health. Whether you missed out on orthodontic treatment in your youth or your teeth have shifted in later life, the good news is it's never too late to straighten your smile.
Thanks to advances in dental technology and materials, teeth straightening is now more convenient and discreet than in the past. There are now various orthodontic solutions specifically designed for adults who don't want to draw attention to their treatment.
Read this overview of adult orthodontics and alternatives to get an idea of what your options are and book a consultation with our Gold Coast dentists to start your smile journey.


Orthodontic options for adults
Orthodontics is generally recommended in adolescence because the teeth and jaws are still developing at this stage, which makes it easier to guide them into a better alignment and to prevent existing issues from getting worse.
Teeth straightening is still possible in adulthood, but it can sometimes take longer and results can be less predictable. Until recently, there was also a stigma around adult orthodontics due to the visibility of braces in the mouth, but this has been addressed with the development of discreet and removable appliances that have seen many adults choose to straighten their smiles.
These options include:
Invisalign® clear aligners – Invisalign and other clear aligner brands allow adult orthodontic patients to straighten their teeth without braces. The aligners are transparent and can be removed when eating and cleaning your teeth.
Ceramic braces – a discreet alternative to metal braces, these fixed braces are made from tooth-coloured and translucent ceramic that blends in with the underlying teeth.
Depending on the treatment you choose and how much straightening is needed, adult orthodontics can take anywhere from 6 months to several years. Your dentist will complete an orthodontic assessment before they can recommend suitable teeth straightening solutions for your needs and circumstances.
The cost of Invisalign and braces is not generally covered by health insurance, but many dental clinics offer payment plans to help make the cost easier to manage.


Invisalign® clear aligners
Invisalign treatment uses a system of custom-made aligners that are worn over the teeth, similar to a very fine mouthguard. Made from a specially-designed transparent plastic, Invisalign aligners are virtually invisible on the teeth and don't affect speech, so no one will know you're wearing them.
The removable aligners can be taken out when eating, brushing and flossing, so they won't affect the foods you can eat or your oral hygiene, but it's still recommended that you wear them as much as possible for the best results.
Who is suitable for Invisalign treatment?
Invisalign is the most popular option for adult orthodontics, and can seem like an ideal solution, but this treatment may not be an option for all patients.
Invisalign is most effective at correcting mild to moderate orthodontic issues, so it may not be suitable if you have a more complex case. This also depends on the experience of your dentist.
As the aligners are removable, this requires a high level of compliance from patients, who must commit to wear them for at least 22 hours every day.
Invisalign Teen can be an alternative to braces for some teenagers, depending on how complex their orthodontic needs are and provided they can reliably follow their dentist's recommendations.
Pros of Invisalign
Inconspicuous – clear aligners are nearly invisible in the mouth and can be taken out when necessary, making them more discreet than braces
Less discomfort – you may feel mild discomfort from the pressure on your teeth, but aligners won't irritate the inside of your mouth like braces can
Low maintenance – aligners can be removed, making them easy to clean and making it easier to brush and floss your teeth than with braces
Cons of Invisalign
Not suitable for everyone – Invisalign is suitable for a wide range of orthodontic issues, but more complex cases may require braces
More compliance needed – aligners should be worn for at least 22 hours a day, which may involve making changes to your lifestyle or eating habits
May cost more – the cost of Invisalign treatment is similar to braces in many cases, but the aligners may cost more overall for a longer-term treatment
How does Invisalign treatment work?
Invisalign aligners work like braces to gradually shift teeth into a more desirable position. This is achieved using multiple sets of aligners, each one designed to be subtly different from the last to move teeth in meticulously planned stages.
Each set of aligners is normally worn for 2 weeks before being replaced with the next. Your Invisalign dentist will schedule regular appointments during your treatment to check your progress and provide your next few sets of aligners.
The number of aligners you need will depend on how much straightening needs to be done. The average treatment time for Invisalign is 12 to 18 months, which is dependent on wearing your aligners as much as your dentist recommends.


Adult braces
If you're not a candidate for Invisalign, or you prefer another option, your dentist may recommend braces. If you don't like the idea of braces, the first thing to know is that modern braces are more comfortable and less noticeable on teeth than those of the past.
Their visibility depends on the type of braces you choose.
Ceramic braces are partly translucent and can be matched to your natural tooth shade
Lingual braces are even more discreet as they're attached behind the teeth
Metal braces are more noticeable, but they cover less of the tooth area than the 'train tracks' of the past
Who is suitable for braces?
Your dentist may recommend fixed braces if your teeth need more straightening than can be achieved with clear aligners. This may also limit your brace options, with metal braces being the best option for complex cases.
Braces may also be more suitable if you are likely to forget or neglect to wear your aligners for the recommended time each day. Braces are fixed in place by dentists and work continuously to straighten your teeth.
Pros of braces
Suitable for all patients – braces can correct a wider range of orthodontic problems than aligners, including more complex cases
More predictable results – braces are fixed in place for the duration of treatment and don't rely on patient compliance to work effectively
Shorter treatment time – orthodontic treatment with braces can sometimes be completed faster than Invisalign, saving time and money
Cons of braces
Less discreet – some types of braces are less noticeable in the mouth than others, but they are generally more visible than clear aligners
May cause discomfort – brackets and wires may cause some irritation to cheeks, lips and gums, or even injuries if a wire comes loose
Harder to clean – brushing and flossing with braces can be challenging and time-consuming, and you will also be advised to avoid certain foods
How do braces work?
Adult braces work the same way as teenage orthodontics, using a system of brackets attached to teeth and arch wires that apply constant mild pressure, connected with bands. Braces are fixed to teeth for the duration of orthodontic treatment until removed by your dentist.
Your dentist will schedule regular appointments to adjust your braces, check your progress and address any concerns you may have. Teeth straightening with braces generally takes between 6 months and 2 years, but may take longer for complex cases.


What are the alternatives to orthodontics?
Orthodontic braces and clear aligners aren't the only options for straightening teeth. If you only need minor correction, or only need to straighten a few teeth, your dentist may discuss other cosmetic and restorative procedures such as:
Cosmetic bonding – applying a tooth-coloured composite resin to close small gaps or make other minor corrections to teeth
Dental veneers – composite or porcelain veneers bonded over teeth to change their appearance or correct minor misalignment
Dental crowns – a custom crown can be fitted over a tooth to alter its shape, size or other aspects of its appearance


Book your complimentary orthodontic consultation with our Gold Coast dentists
During your no-obligation consultation, our dentists will assess your orthodontic needs, listen to your concerns and make sure you have all the information you need to decide what's best for you. Call our friendly team today on 07 5575 9100 or contact us and we'll get back to you as soon as possible.
Our modern dental clinic is conveniently located in Robina Town Centre and we welcome patients from all surrounding areas including Burleigh Heads, Mudgeeraba, Miami, Varsity Lakes, Burleigh Waters, Merrimac, Mermaid Waters, Worongary and Clear Island Waters.