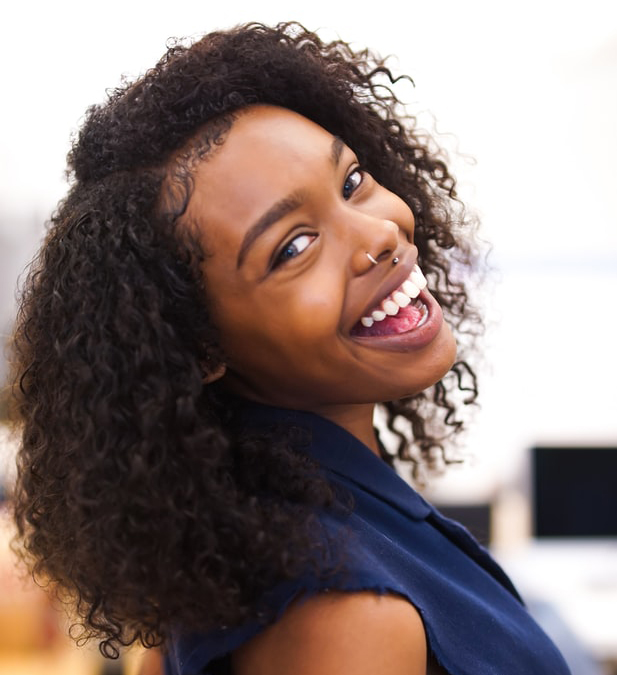 If you want to make any cosmetic changes to your smile – whether it's teeth whitening, straightening, repairing minor damage, or changing the shape or size of teeth – your dentist may recommend veneers as a versatile treatment.
Dental veneers are thin shells that replace the front surfaces of teeth to change how they look. This can achieve comparable outcomes to other cosmetic dentistry treatments, but faster and with longer-lasting results.
If you're considering dental veneers on the Gold Coast, your dentist will make sure you have all the information you need to make an informed decision. Read this guide to find out about:
What cosmetic issues can be treated with veneers?
Who is suitable for veneers?
What are the different types of veneers?
How are veneers made?
What risks are associated with veneers?
How can I get the best results from veneers?
What are the alternatives to veneers?
What cosmetic issues can be treated with veneers?
Unlike most cosmetic dentistry treatments that address a specific problem, veneers can be used for a variety of reasons. They can sometimes have practical benefits too, but veneers are primarily a beauty treatment designed to address concerns people have with the appearance of their teeth, such as:
Stained or discoloured teeth
Veneers create a new surface for your teeth, so they can cover up stains from food and drink, smoking and natural ageing more effectively and for longer than teeth bleaching treatments that fade over time.
They can also cover up more types of discolouration than chemical teeth whitening is capable of, such as teeth discoloured by trauma or medication side effects.
Minor tooth damage
Veneers can't repair structural damage like a crown or filling can, but they can cover up superficial chips and cracks to give you a more even smile.
Crooked or misshapen teeth
Orthodontic problems that affect how your teeth come together may require teeth straightening with braces or aligners, but teeth that are only slightly misaligned, bent or grown out of shape may be suitable for veneers.
Small or worn teeth
Veneers can extend over the ends of teeth that are naturally short or have been ground down by use or teeth grinding. If the edges of your teeth look flat or rounded, veneers can also give them a more natural-looking appearance.
Gaps in your smile
Whether the spaces between your teeth are due to a naturally wide jaw or teeth wearing down, veneers can extend over the sides of teeth to bridge the gaps and leave you with a seamless smile.
Who is suitable for veneers?
Most adults are candidates for veneers, but this can only be determined by your dentist. They will assess your teeth and gums to check whether there are any issues that could make you unsuitable, such as:
Thin enamel – teeth need to be dense enough to support a veneer and some of the enamel may need to be removed
Poor oral health – problems such as tooth decay and gum disease will need to be treated before veneers can be placed, or this could affect your results
Teeth grinding – if you grind or clench your teeth (bruxism), either when you sleep or during the day, this can damage veneers unless you can break the habit
If you're not a candidate for veneers, your dentist may recommend preventive treatments to help you address some of these issues or they may discuss alternatives.
What are the different types of veneers?
Dental veneers can be made from several materials that each have their pros and cons for different patients. Your dentist will explain your options, which typically include veneers made from porcelain, composite resin or zirconia.
Porcelain veneers
Porcelain veneers are custom made from a block of porcelain ceramic that your dentist can match to your natural tooth colour or a naturally lighter shade as preferred. The veneers are manufactured outside of the mouth and then bonded to your teeth.
Porcelain is a close match for natural tooth enamel that reflects light in a similar way. This can make porcelain veneers the best option for highly visible front teeth. The material is also strong and long-lasting and can stand up to wear and stains as much as natural teeth, as long as care is taken.
The downside of porcelain compared to composite is that porcelain veneers cost more. The whole veneer will also need to be replaced if it gets damaged, while composite veneers may sometimes be repaired.
Composite veneers
Composite veneers are made from a composite resin of plastic and glass, similar to a white filling. This resin is applied directly to the teeth, then shaped and hardened to form the veneers.
Composite veneers can also be matched to a shade of your choice, but they may appear slightly duller than porcelain. The material is also less durable and may be chipped or stained more easily, though it has the advantage of being repairable.
For these reasons, composite veneers may not be the best option for front teeth or chewing teeth, but they can be a good conservative choice for less noticeable teeth that are not subject to strong pressure.
Zirconia veneers
Zirconia veneers may be offered as an alternative to porcelain veneers if a stronger or more substantial veneer is required. Zirconia is stronger and longer-lasting than standard porcelain, but these veneers also cost more.
How are veneers made?
The veneers procedure is different depending on the type of veneers you choose. Your dentist will explain what every step of the procedure involves so you know what to expect.
Preparation
The first step is to prepare your teeth for veneers. This may involve removing a thin layer of enamel from the front and sides of the teeth so the veneer won't stick out, but this isn't always necessary. The tooth surface will then be etched to make it easier for the veneers to bond.
Local anaesthetic may be used to numb your mouth so you won't feel pain while your teeth are being treated.
Porcelain veneers procedure
Porcelain and zirconia veneers may involve several visits to the dentist. On your first visit, your dentist will take impressions of your teeth after they have been prepared for veneers. These will be used to design your custom veneers.
If your veneers are being manufactured off site at a dental laboratory, this can take a week or longer before they arrive with your dentist. You may be fitted with temporary veneers to protect your teeth and reduce sensitivity while your veneers are being prepared.
On your next visit, your dentist will check that your veneers fit and make any adjustments necessary. Finally, they will apply a bonding agent and attach them to your teeth.
If your dental clinic is equipped with a CEREC system, your dentist may be able to design and manufacture your custom veneers on site and fit them on the same day.
Composite veneers procedure
The process for composite veneers is faster and simpler than for porcelain veneers. After preparing your teeth, your dentist applies composite resin directly to each tooth to sculpt the veneer. The veneer is applied in layers which are cured using a high-intensity light, then finally shaped and polished.
Composite veneers can normally be completed in a single visit to the dental clinic.
What risks are associated with veneers?
Veneers that are not well-designed or poorly fitted may lead to a misaligned bite or jaw pain, but this risk is minimal when you choose an experienced dentist.
Some patients find that their teeth feel more sensitive to temperature after they are prepared for veneers. This is usually temporary and the veneers will protect the underlying tooth.
Veneers may damage or discolour over time like natural teeth. Your dentist will check their condition during your regular check-ups and may recommend repair or replacement.
How can I get the best results from veneers?
Dental veneers are low maintenance, but it's still important to look after your new smile. To help keep your veneers in good condition, you should:
follow good oral hygiene every day
avoid very hard or chewy foods (especially for composite veneers)
avoid sources of stains such as red wine and sauces (especially for composite veneers)
keeping up with your scheduled dental visits
Porcelain veneers can last from 7 to 15 years on average with good care, while composite veneers may last from 5 to 7 years or longer.
What are the alternatives to veneers?
Veneers are not usually the only option for treating a cosmetic dental issue. Depending on what you want to change about your smile, your dentist may discuss other options that you may prefer, such as:
These treatments may achieve comparable results to veneers, but costs will vary.
Interested in veneers on the Gold Coast?
If you want to know more about veneers and whether they might be right for you, book a consultation with our Gold Coast dentists at Robina Town Dental. Call 07 5575 9100 or contact us to schedule an appointment at a time that suits you and find out how you can transform your smile.
References
Alothman Y, Bamasoud MS. The Success of Dental Veneers According To Preparation Design and Material Type. Open Access Maced J Med Sci. 2018;6(12):2402-2408. Published 2018 Dec 14. doi:10.3889/oamjms.2018.353
Better Health Channel. Cosmetic dentistry [Online] 2018 [Accessed August 2021] Available from: https://www.betterhealth.vic.gov.au/health/conditionsandtreatments/cosmetic-dentistry
Healthdirect. Veneers [Online] 2020 [Accessed August 2021] Available from: https://www.healthdirect.gov.au/veneers