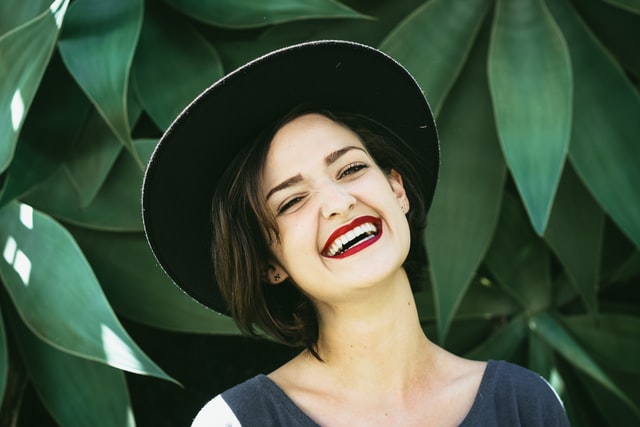 If you have a gap in your teeth, there are more reasons to consider filling it than just appearances.
As well as making some people feel self-conscious about their smiles, missing teeth may also affect your ability to eat normally, which could affect your diet and nutrition.
The surrounding teeth may also start to lean into the gap over time, which could affect your bite and appearance. Crooked teeth can be harder to clean, which could increase your oral health risks.
If you're missing a number of teeth, this might mean your face and jaw aren't being supported, which can lead to bone loss and a prematurely aged appearance.
If you want to fill a gap in your teeth and restore your smile, the three main options are:
Dental implants
Dental bridges
Dentures
Find out more about all of these options below, including who's eligible, pros and cons, treatment costs and associated clinical risks. Your dentist can give you all the information you need to make an informed decision about which treatment is right for you.
1. Dental implant
Dental implants can support one or more artificial teeth, or even replace all of the teeth in your upper or lower jaw in the case of full arch implants.
The implant procedure involves placing a titanium implant in the jaw, where the missing tooth root used to be. Over time, this implant bonds with the jaw bone to make a strong foundation for an artificial tooth, a bridge of teeth or removable dentures.
Since titanium is biocompatible, the implant should continue to support new bone development in the jaw just like the natural tooth did, helping to prevent bone loss.
Who can get a dental implant?
You must be free from oral health problems such as tooth decay and gum disease to be eligible for implant treatment, or there's a higher risk of the implant being rejected.
Your jaw must also be suitably large and dense to support an implant, except in the case of full arch implants that may be positioned at an angle.
If you need to increase the size of your jaw for an implant, your dentist may recommend a bone grafting procedure. This involves transferring bone from another part of your body or a compatible donor to build up your jaw. People with certain medical conditions may not be eligible for bone grafts and this procedure has its own set of clinical risks to consider.
Pros
Implants can support one tooth, several teeth or a whole arch of teeth
An implant is the only tooth replacement option that also supports the jaw
With good oral hygiene, an implant could last a lifetime
No special care is needed for a dental implant and you don't have to modify your diet or lifestyle
Cons
Involves oral surgery
Placing an implant can require a series of appointments over several months
You may not be a candidate if you have a small jaw or a condition that affects bone healing
Implants usually cost more than the alternatives, but they also might never need to be replaced
What are the risks?
Dental implant surgery has a high success rate if you have good oral health. The risk of implant failure will be higher if you neglect your oral hygiene or if you smoke while the implant is bonding with your jaw.
Any surgical procedure has a risk of infection, but this risk can be minimised by choosing an appropriately qualified dentist. There may also be a minor risk of damage to teeth or nerves around the surgical site, or sinus problems if implants are placed in the upper jaw.
How much does a dental implant cost?
The cost of a dental implant depends on how many teeth you want to replace, what type of implant and dental restoration you choose and other factors. Implants usually work out more expensive than other tooth replacement options, but unlike a bridge or denture, an implant won't usually need to be replaced.
If your health insurance includes dental cover, you should be able to claim back at least part of your dental implant cost, although the surgery itself won't usually be covered.
You can also talk to your dentist about the payment plans their clinic offers to help you spread the cost of your treatment over a series of instalments, if this helps to make it more affordable.
2. Dental bridge
Dental bridges are artificial teeth that are cemented into the gaps between existing teeth. They may be made from tooth-coloured porcelain (ceramic), metal, or porcelain fused to metal.
Depending on the type of bridge you choose, it may be supported by crowns fitted over one or both adjacent teeth or by metal clasps fitted behind the neighbouring teeth.
Who can get a dental bridge?
A dental bridge may be an option if you need to replace one tooth or a few teeth that are next to each other. The teeth on each side of the gap should also be healthy, or a different supporting method may be needed.
Pros
Fewer appointments needed and less invasive than a dental implant
Usually cheaper than an implant, and you may be able to claim the cost on your health fund
Lower maintenance than dentures, you just need to care for your teeth and gums
Cons
May require healthy teeth on both sides of the gap for support
May involve permanently altering the surrounding teeth by filing them down for crowns
Doesn't support the jaw like an implant, which could lead to bone loss in the jaw over time
What are the risks?
The dental bridge procedure has a high success rate when you choose a good dentist and take good care of your teeth. Bridges and crowns fitted by underqualified or inexperienced dentists may be built too high or too short, which can affect your bite or put strain on your jaw. In severe cases, this could lead to problems such as teeth grinding (bruxism) or temporomandibular joint (TMJ) disorders.
A dental bridge can last for many years with good care, but they can sometimes fail if the cement comes loose or if the supporting teeth are damaged by decay. All-ceramic crowns are not as strong as natural tooth enamel and may chip or crack when subjected to pressure.
How much does a dental bridge cost?
The cost of your bridge depends on how many teeth you're replacing, the type of bridge you choose and the material your crowns and bridge are made from. While a bridge is usually cheaper than an implant, it could work out more expensive if you need to replace a lot of teeth.
An advantage of bridges is that the treatment may be covered in full by your health fund, if your insurer covers dental services and you're still within your annual limits. Your dentist may also offer flexible finance options to help you spread the cost over a series of regular payments.
3. Dentures
A cheaper but less permanent option for replacing teeth, removable dentures can replace one tooth or several teeth (partial dentures) or all of the teeth in your upper or lower jaw (full dentures).
Dentures rest on the gum and stay in place using suction. Dentists can design dentures to be a close match to natural teeth.
Who can get dentures?
As no surgery is usually involved, most people can get dentures. They may be most associated with seniors, but people of all ages choose to replace missing teeth with full or partial dentures.
Pros
Cheaper than an implant or bridge, though they may need to be replaced sooner
No surgery necessary, unless you need extractions first
Cons
Need special care every day
Don't support the jaw like an implant
May feel uncomfortable at first and take some time to get used to
May damage more easily than a dental bridge, so your dentist may recommend that you avoid certain foods or activities
What are the risks?
It's important that your gums are allowed time to heal after extractions. If your dentures are fitted too early, they could feel loose when swelling in the gums subsides.
Eating and talking while wearing dentures can take a while to get used to, so you should be prepared for an adjustment period. If your dentures still feel sore after a few weeks, or if you have other unexpected side effects, you should make an urgent appointment with your dentist.
How much do dentures cost?
Dentures are usually cheaper than implants and bridges, but keep in mind that they will normally need to be replaced after a few years and are likely to need adjustments every so often.
Check with your health insurance provider to find out if dentures are covered by your health fund or ask your dentist about their payment plans if you're worried about the cost.
Talk to our Gold Coast dentists
If you want to know more about dental implants, bridges or other treatments on the Gold Coast, call our friendly team at Robina Town Dental on 07 5575 9100.
We serve all local suburbs including Burleigh Heads, Mudgeeraba, Varsity Lakes and more.
References
Healthdirect. Dental implant procedure [Online] 2019 [Accessed March 2020] Available from: https://www.healthdirect.gov.au/dental-implant
Healthdirect. Dental bridge procedure [Online] 2019 [Accessed March 2020] Available from: https://www.healthdirect.gov.au/dental-bridge-procedure
Better Health Channel. Dentures [Online] 2019 [Accessed March 2020] Available from: https://www.betterhealth.vic.gov.au/health/ConditionsAndTreatments/dentures