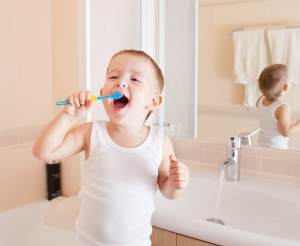 One of the best ways to avoid unnecessary dental discomfort or expenses is to have your teeth and gums regularly checked by a dentist. Routine check-ups with dental professionals can help catch problems before they start – which may mean that you save time and money in the long run!
How often should I visit the dentist?

The majority of people will likely need biannual check-ups for optimal oral health. Some individuals may differ based on their circumstances; for instance, people who are at a greater risk for cavities or decay might need to visit more often than biannually. Heightened risk can be caused by:
Smoking

Currently having gum disease

A history of cavities or plaque build-up

Speak with our friendly Gold Coast staff about your circumstances and how often you should visit. Your ideal amount of dental visits may change over time, or during certain stages of your life.
However, most people will typically need check-ups every six months.
What is the benefit of regular dental check-ups?

At Robina Town Dental, our motto is, "Prevention is always better than cure."
Routine check-ups help your dentist and hygienist catch oral problems in their early stages, or prevent them altogether. Moreover, even those with very thorough at-home oral hygiene routines will benefit from a comprehensive, professional cleaning at the dentist's office!
We believe in a comprehensive evaluation of your oral health, including your teeth, gums, bite, and more. One of the most common problems is a build-up of plaque and tartar. If plaque accumulates and is not removed, it may harden, which can aggravate your gum tissue. Untreated plaque can result in gum disease.
Click here to read more about gum disease, the problems it can cause, and how to prevent it.
Questions? Get in touch!

We're always here to answer any questions you have about your oral health and preventing problems with your teeth and gums! Schedule a consultation by contacting us online or calling on (07) 5575 9100.
Quick Links: