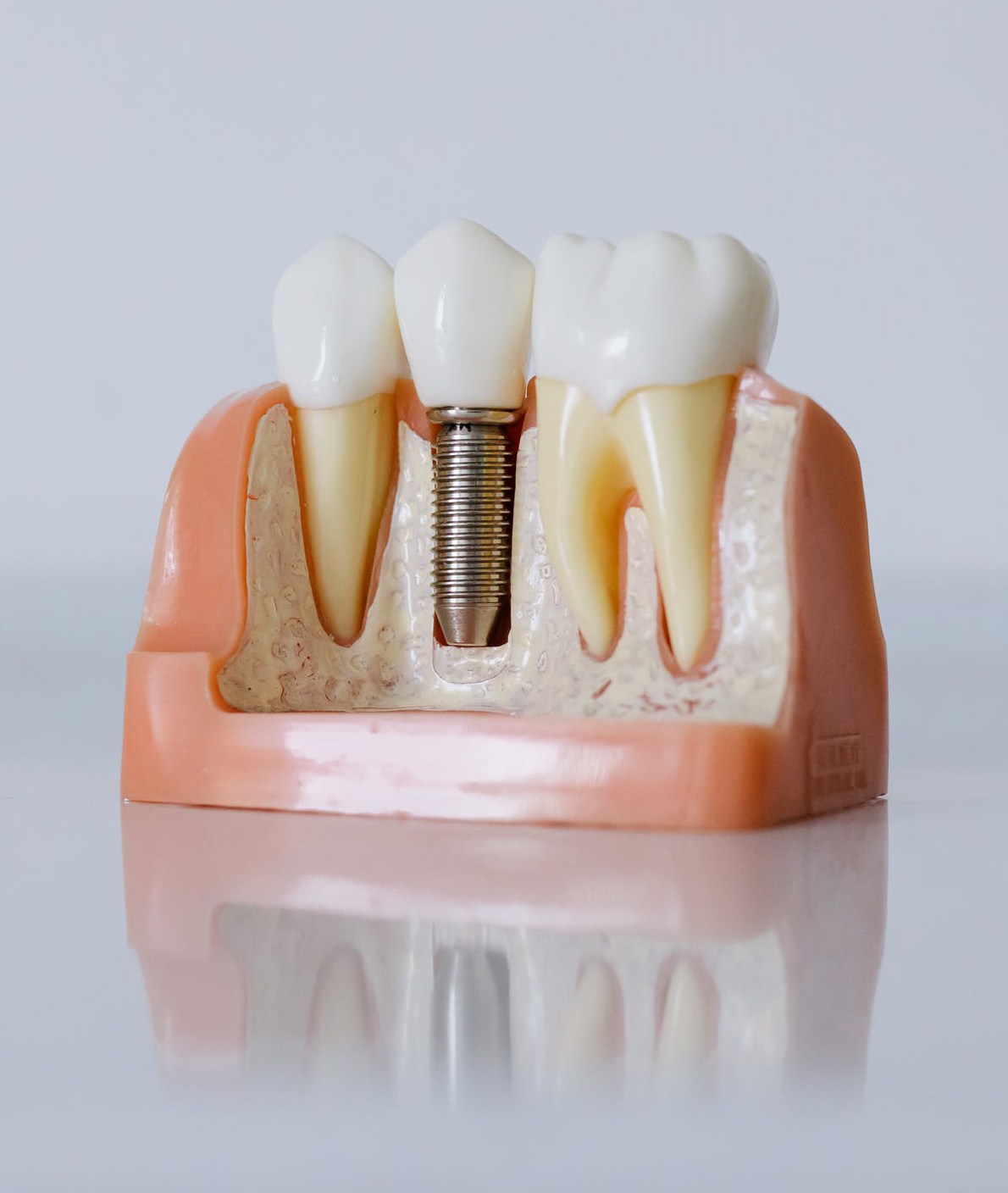 Your dentist might recommend a dental crown for many different reasons. Crowns are coverings for existing teeth that may be used to repair, restore, protect, reshape or resize teeth, among other uses.
Whether a crown is the only treatment you're having, or part of a larger treatment such as a root canal therapy or a dental bridge, your dentist should explain what the procedure involves so you know what to expect.
Read this guide for an introduction to dental crowns, what they're used for, what your options are and what to expect during and after.
When might I need a dental crown?
Dental crowns or caps are versatile restorations that dentists may use for many different reasons. These can include:
Weak or damaged teeth can be at risk of further deterioration or may cause other problems in your mouth if they're left untreated, and a crown offers more protection than a filling or other alternatives.
Fitting crowns to change the size, shape or alignment of teeth may be a cosmetic issue or could also help to prevent eating or speech difficulties.
Crowns are suitable for people of all ages, including children whose baby teeth are damaged or need other correction.
Choosing your crown material
Crowns can restore the strength, function and/or appearance of a tooth, so they need to be made from strong and long-lasting materials.
Other things to consider when choosing a crown material are where the crown will be located in your mouth, how much of the natural tooth is remaining, whether you want it to blend seamlessly with your natural teeth and how much it costs.
The most common crown materials are:
Porcelain crowns
Zirconia crowns
Composite crowns
Metal crowns
Porcelain fused to metal (PFM) crowns
Your dentist will explain all of your options for crown materials and the pros and cons of each.
Porcelain crowns
If a crown will be very visible when you smile, a ceramic or porcelain crown is the closest match to natural teeth for the best aesthetic results. Porcelain reflects light in the same way as natural enamel, while also being strong and resistant to staining.
Zirconia crowns
A more expensive ceramic option than porcelain, zirconia crowns are around three times stronger, but also more expensive. They may be recommended instead of porcelain if your teeth will be subject to more wear and tear, such as from teeth grinding.
Composite crowns
Often used for children's crowns, composite resin crowns cost less than porcelain, but they are less hard-wearing and more prone to damage, wear and stains, which can make them less suitable for adult teeth.
Metal crowns
Traditional metal crowns made from stainless steel, gold and other metals are still an option today, but less popular than porcelain for their artificial appearance. The advantage of metal crowns is that they are exceptionally strong, which can make them ideal for teeth at the back of the mouth that are put under more pressure.
Porcelain fused to metal (PFM) crowns
Combining a strong metal core with the aesthetics of a porcelain outer layer, PFM crowns look slightly less natural than all-ceramic crowns close up, but they can be ideal for restorations in the back teeth where they will be less visible but strong enough to withstand chewing and grinding forces.
Different crown options
As well as selecting a material, you may also have a choice of other crown options, depending on your treatment. These can include:
Traditional crowns – the most common type of crown, these are custom made in a dental laboratory based on impressions taken of your teeth
CEREC same day crowns – if your dental clinic is equipped with CEREC CAD/CAM technology, ceramic crowns may be designed and fitted on the same appointment
Temporary crowns – fitted over your teeth while traditional crowns are being prepared, they can be more vulnerable to damage
Inlays/onlays – alternatives to a full crown if a smaller restoration is needed
What is the dental crown procedure?
Placing a crown over your tooth is a non-surgical procedure, but still needs to be done by an experienced dentist to make sure you get a perfect fit and results you're happy with.
Getting a crown typically requires two appointments, unless you choose a same day CEREC crown.
Initial consultation
Your dentist may recommend a crown or crowns after they examine your teeth during an unscheduled or regular check-up, or a crown may be part of a larger treatment, such as providing support to a dental bridge or sealing your tooth after a root canal procedure.
During this initial consultation, your dentist will explain what the crown procedure involves and can answer any questions you have, so you can make informed decisions about your treatment.
Depending on timing, they may then begin preparing your tooth for a crown or schedule your first crown appointment for another date.
First appointment
Your dentist will examine the tooth or teeth that will be fitted with crowns to assess their condition, which may involve taking x-rays.
They will then file down the outer enamel layer to make space for a crown. Physical moulds or digital impressions will then be made of the tooth and surrounding teeth, which will be used to design your custom crown.
If you're having a traditional crown, these moulds and other information will be sent to a dental laboratory where your crown will be made. Your dentist will fit a temporary crown to protect your tooth in the meantime.
Between appointments
Your custom crown will be designed and manufactured by experienced dental technicians to be a perfect fit, based on the impressions of your teeth. This may take 1 to 2 weeks, after which the finished crown will be sent to your dentist.
If you're having a ceramic crown, the technician will choose a colour of ceramic that matches your natural tooth shade.
Second appointment
When your crown is ready, your dentist will check that it fits and feels comfortable in your mouth, then they will cement it to your tooth after making any minor adjustments needed.
They will give you advice about how to look after your crown during your recovery period and for the long term.
CEREC crown procedure
If your dentist offers same day CEREC crowns, the whole procedure may be completed in a single visit, avoiding the need for multiple appointments and temporary crowns.
Your dentist will examine and prepare your teeth for crowns as normal, then take digital images of your teeth that will be made into 3D models using computer-aided design and manufacturing (CAD/CAM) software.
Your crown will then be designed and manufactured on site from a block of ceramic in the colour desired. This process can take anywhere from 1 to 4 hours, after which your crown will be ready for fitting.
What are the risks of crowns?
Placing a crown over a damaged, weakened or irregular tooth can restore the tooth to good working order and prevent further damage, injuries or other problems. The crown procedure involves minimal risk when it's performed by an experienced dentist, but rare complications may include:
Teeth feeling more sensitive after being prepared for crowns
Damage to surrounding teeth during crown preparation
Allergic reaction to crown materials
Bite or jaw problems if a crown is uneven
Crowns coming loose if the cement does not hold
Crowns tend to be stronger and longer lasting than the alternatives, such as bonding, fillings or dental veneers.
How to care for your crown
A crown can last for many years, depending on the material it's made from, as long as you take good care of the crown and the tooth underneath.
· Crowns are designed to function like natural teeth, so they should stand up to normal wear and tear. However, this depends on the material. Composite crowns are weaker and more prone to damage. Ceramic crowns may also chip more easily than metal or PFM crowns if you bite something hard, get injured in the mouth or grind your teeth.
· It's important to maintain good oral hygiene to prevent problems such as tooth decay and gum disease, as these can affect the underlying tooth. A crowned tooth should be brushed and flossed just like a normal tooth, with no special cleaning required.
Crowns can't be whitened like natural teeth, so take care to avoid common sources of stains.
If a crown comes loose, falls off or breaks, contact an emergency dentist for advice and to book an appointment.
Your dentist will check the condition of crowns and other restorations during your routine check-ups and may recommend repair or replacement if they see signs of damage.
Same day crowns on the Gold Coast
If you need a crown and want to know what your options are, call our team today on 07 5575 9100 to schedule an appointment with our Gold Coast dentists or book online.
Robina Town Dental is conveniently located in Robina Town Centre and we serve patients from all nearby suburbs, including Burleigh Heads, Mudgeeraba, Miami, Varsity Lakes, Burleigh Waters, Merrimac, Mermaid Waters, Worongary and Clear Island Waters.
References
Healthdirect. Dental crown procedure [Online] 2021 [Accessed February 2022] Available from: https://www.healthdirect.gov.au/dental-crown-procedure
Posted on:
08 March, 2022